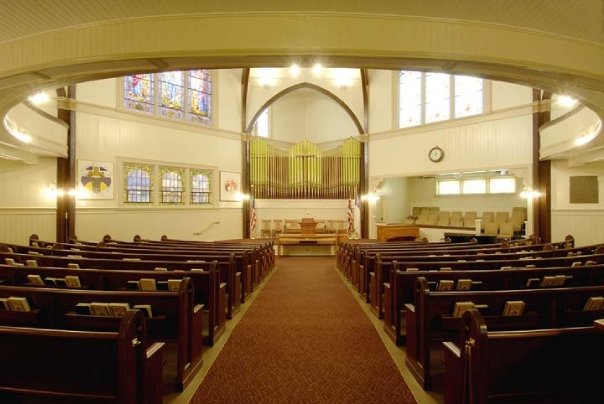 From its first thatched-roof adobe structure erected in 1839 on the corner of Smith and Beretania Streets, to its present day sanctuary built in 1910, the people of Kaumakapili have survived Hawai'i's most turbulent times. The miracle of all of this is that while Kaumakapili is not a rich church its members have found wealth beyond measure in efforts to help those who have great needs.

Please take a moment to enjoy our site. News includes our newsletter and upcoming events. Services is a guideline of our offerings. Staff features our staff with profiles and contact information. Our rich history is detailed in our History section. Ministries details the many community programs we are associated with. 'Ohana media is a source for photos of events from the past year.

We are located on the corner of N. King Street and Pālama, across from Tamashiro Market.

Office Hours: Monday through Friday, 8:00am to 4:00pm.