Messages from our Kahu: COVID-19 & Zoom Worship
March 22, 2020: Zoom Worship Manaʻo video can be found on this website here
Zoom Worship 3/22/20
or at Kaumakapili's Facebook page that you can go to by using this link
March 22, 2020 zoom video Mana'o.
March 22, 2020: Come on and zoom worship on Sundays with Kaumakapili! Check in at 10:30 a.m. on your computer or you can open the Zoom app on your mobile device too. See image below for more information, but use this this link for your convenience:
zoom worship
. Be patient, be kind, & aloha to you all!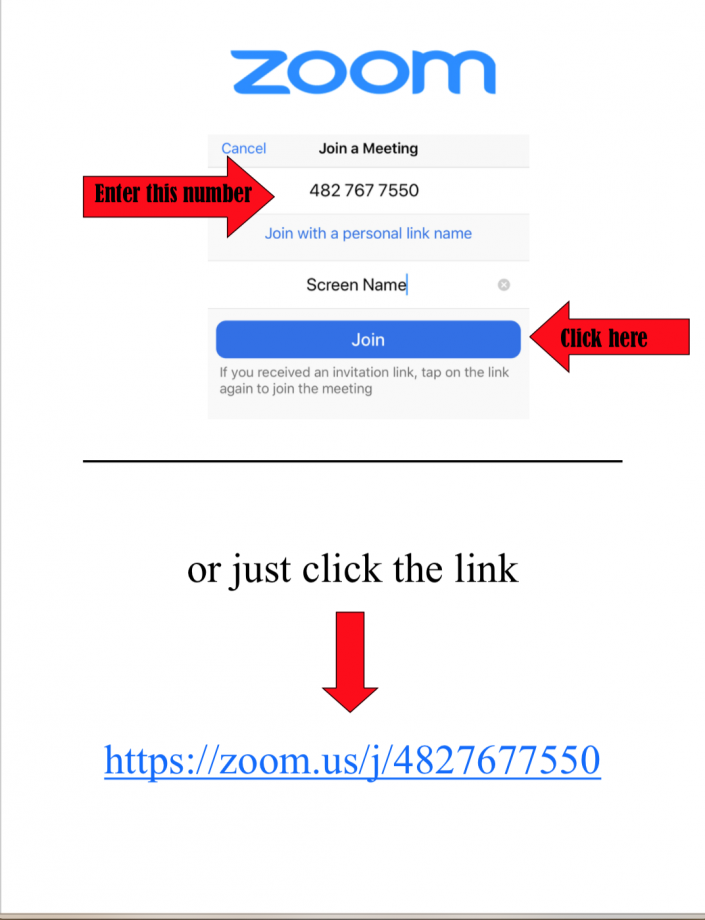 March 21, 2020 COVID-19 (CORONAVIRUS) Video update from our Kahu, Rev Dr. Douglas Wooten:
3/21/20 Facebook Message .
March 19, 2020 COVID-19 (CORONAVIRUS) UPDATE from our Kahu, Rev. Dr. Douglas Wooten:
Aloha Kaumakapili 'Ohana,

So!!!! Where do I start? Very good question for me and yes a very good question for you!
First let's start with words of prayer:
Gracious God, The Creator of all, and The God of all times, we come to You God with our hearts open to receive Your power of protection. We call upon You dear God to guide us as we pray in these days of uncertainty and increasing confusion in our world amidst of the CO-VID19 virus, we ask that You give to us discernment to recognize the truth of the gospel of Christ and reject all teaching that is counter to Your Word. Thank You that in the power of Your Holy Spirit that You will enable us and empower all those that trust in Jesus as Savior to stand firm in Your word. Lead and guide us as we move into what's next in our life. This we ask in the name of the Lord Jesus, Amen.
"In times like these you need a Savior, In times like these you need an anchor; Be very sure, be very sure, Your anchor holds and grips the Solid Rock! This Rock is Jesus"
Over the last several weeks this hymn has been ringing in my heart. I pray as you read these words you will allow them to be a part of you, in our days ahead. Like many of you have been trying to stay abreast of all that it is happening with CO-VID19. I have had meetings after meetings with the church leadership and I have talked to Dr. Anne Leake, as she has helped us understand the importance of how we should be moving forward as a church. All of this has helped with the decision that has been made. I also understand that some of us have our "opinions" of how we should do church as well, and I respect each one of those opinions to the fullest. I know we are living in a time of "I believe", "I hope", "I think", "What we should do is..." However because of the unknown, I have had to make one of the toughest decisions in a long time, which is to place a "Pause" on ALL activity in the life of Kaumakapili Church. This does not mean we will stop being Church. It just means we will find different ways of doing church instead of coming together in person. The way we will do church will change as things change with this virus. For this reason, we will not gather as a community of worshipers in the sanctuary, but we will gather together through Zoom. We will call this "Zoom Worship". We will be sending out a link for us to download Zoom with instructions on how Zoom works. We will do a short test on Saturday at 6 pm with instruction and how we will handle this new way of worship! Our outreach has such a strong passion to provide for the homeless and family that are in need; however, we will close outreach and respond to emergencies only. All of these decisions were made so that we as a church will not be subject to exposure and we will not put those that are in need to exposure. Thank you for understand and praying.
My theme Scripture for these times... So do not fear, for I am with you; do not be dismayed, for I am your God. I will strengthen you and help you; I will uphold you with my righteous right hand. . . . Isaiah 41:10 (NIV)
Keep Connected! Stay safe everyone,
Kahu Douglas Wooten
Additional notes:
*This post will be updated as often as new information comes in!
*Tithing/Offering: At this time we will be accepting tithing through our online giving – Givlia or by mail @ 766 North King Street Honolulu, Hi 96817. Givila page on our website: Givlia (Online Giving).
*Finally, please remember that our church's website has a "Request Prayer" section on the "Ministries" tab at the top of the home webpage where you can submit your prayer request or a praise acknowledgment that can either be public or private. Request Prayer page on our website: Request Prayer.