Messages from our Kahu: COVID-19 & Zoom Worship
May 15, 2020--A Message from our Kahu, Rev. Dr. Douglas Wooten
Aloha Kaumakapili ʻOhana,

I greet you this glorious day in the name of the Lord!
I am sure we are aware of the extension of the Mayor's and Governor's orders to extend the stay at home - work from home order until June 30th for the City and County of Honolulu. Because of their order to stay at home we as a church will continue to follow the mandates of our government official's. Therefore we will operate as we have done over the past two months... with limited office opening three days a week, to check mail and any other office needs. Outreach will continue to serve the homeless a couple times a week and for emergencies only. Yes I personally was excited with the possibilities of opening up our church at the end of May and I know that you were as well. However, so that we may remain safe and healthy we conform to these rules. I also want you to know that we are in discussion of how we will open church when we are given the go ahead. As we open, we will be doing a soft opening, practicing our distancing and providing hand sanitizer for those that may come. We will provide more information as we get closer to that date.

I would like to leave you with these words of encouragement. God says, "I will make streams in the desert." The dry places shall become wet places. The old places shall become new places and the crooked places shall become straight places. That which has been eviscerated and evaporated of the streams of life shall be replenished and refurbished with the fresh, rushing waters of God's power and grace.
Blessings,
Kahu Wooten


April 3, 2020--A Message from our Kahu, Rev. Dr. Douglas Wooten:
Aloha Kaumakapili Church ʻOhana,
I pray the peace of God is with you during these times that we are in. Let us remember the focus verse that I have adopted: Fear thou not; for I am with thee: be not dismayed; for I am thy God: I will strengthen thee; yea, I will help thee; yea, I will uphold thee with the right hand of my righteousness (Isaiah 41:10 KJV).
First, I want to let you know that the following link will be the same link that we will follow for each "Zoom Worship" or Zoom meeting to follow:
CLICK LINK TO START Z O O M W O R S H I P:
https://zoom.us/j/4827677550
There will be no need to contact the office or wait for another link, so please keep this link accessible.
As we approach Palm Sunday, Holy Week, and Easter, I want to invite you to the way we will worship and share our time together as a Church:
Palm Sunday:
On The Triumphal Entry, as we enter into worship this Sunday, we are asking you to join us through Zoom by waving your palm leaves as we prepare for the coming of our Lord and Savior Jesus Christ. Because Palm Sunday is the first Sunday of the month, we will also celebrate Holy Communion. We are asking you to prepare your bread and your wine (juice) and have it ready at the beginning of our Zoom Worship. Please place your elements somewhere close by, so that we may bless them after the sermon and partake of them together. Instructions on how to partake of the elements will be given to us during worship.
Holy Week:
During Holy Week, for all those who would like to join us through Zoom, we will connect each evening at 6:00 p.m. for a time of prayer. We do ask that you join Zoom 15 minutes early, so that we will be able to promptly start our time of prayer and scripture reading. If there are names that you would like to offer up during this time, please email them to me at kahudoug@kaumakapili.org or any of the Deacons at least two hours prior to our start time, and we will be include them in our prayers.
Good Friday
We will not Zoom together on Good Friday; however, we will be sending out a study devotion that you can spend some quiet time with your ʻohana to discuss and discover how Jesus suffered and died on the Cross.
Easter Sunrise
Our Easter Sunrise Service will be posted on Facebook and our webpage for you to view no later than 800: a.m. You can watch this service there because this sunrise service will not be live on Zoom.
Easter
We are working with our Christian Education Ministry for our youth to decorate their personal crosses and present them prior to our Easter Zoom Worship service. We are asking that you join Zoom at 10:00 a.m. Easter Sunday to watch the creativity of our youth as they present their cross. We will then promptly start our Easter Service at 10:30am.
Wednesday Bible Study
As we continue to renew our faith in Jesus Christ, we will continue our Bible Studies each Wednesday night at 5:30 p.m. We will not be working out of the book of Joshua. However, we will choose scriptures that will encourage us during these times of the unknown. As we move closer to these sessions, we will offer the scriptures and questions for our learning time together. More to come on this effort.
In His Service,
Rev. Dr. Douglas Wooten
March 22, 2020: Zoom Worship Manaʻo video can be found on this website here
Zoom Worship 3/22/20
or at Kaumakapili's Facebook page that you can go to by using this link
March 22, 2020 zoom video Mana'o.
March 22, 2020: Come on and zoom worship on Sundays with Kaumakapili! Check in at 10:30 a.m. on your computer or you can open the Zoom app on your mobile device too. See image below for more information, but use this this link for your convenience:
zoom worship
. Be patient, be kind, & aloha to you all!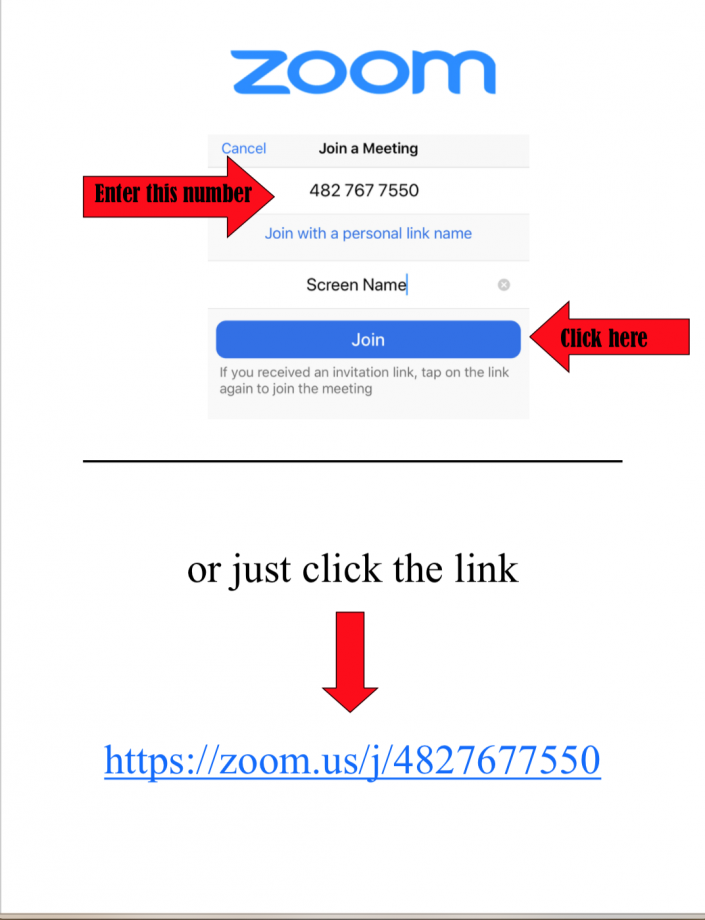 March 21, 2020 COVID-19 (CORONAVIRUS) Video update from our Kahu, Rev Dr. Douglas Wooten:
3/21/20 Facebook Message .
March 19, 2020 COVID-19 (CORONAVIRUS) UPDATE from our Kahu, Rev. Dr. Douglas Wooten:
Aloha Kaumakapili 'Ohana,

So!!!! Where do I start? Very good question for me and yes a very good question for you!
First let's start with words of prayer:
Gracious God, The Creator of all, and The God of all times, we come to You God with our hearts open to receive Your power of protection. We call upon You dear God to guide us as we pray in these days of uncertainty and increasing confusion in our world amidst of the CO-VID19 virus, we ask that You give to us discernment to recognize the truth of the gospel of Christ and reject all teaching that is counter to Your Word. Thank You that in the power of Your Holy Spirit that You will enable us and empower all those that trust in Jesus as Savior to stand firm in Your word. Lead and guide us as we move into what's next in our life. This we ask in the name of the Lord Jesus, Amen.
"In times like these you need a Savior, In times like these you need an anchor; Be very sure, be very sure, Your anchor holds and grips the Solid Rock! This Rock is Jesus"
Over the last several weeks this hymn has been ringing in my heart. I pray as you read these words you will allow them to be a part of you, in our days ahead. Like many of you have been trying to stay abreast of all that it is happening with CO-VID19. I have had meetings after meetings with the church leadership and I have talked to Dr. Anne Leake, as she has helped us understand the importance of how we should be moving forward as a church. All of this has helped with the decision that has been made. I also understand that some of us have our "opinions" of how we should do church as well, and I respect each one of those opinions to the fullest. I know we are living in a time of "I believe", "I hope", "I think", "What we should do is..." However because of the unknown, I have had to make one of the toughest decisions in a long time, which is to place a "Pause" on ALL activity in the life of Kaumakapili Church. This does not mean we will stop being Church. It just means we will find different ways of doing church instead of coming together in person. The way we will do church will change as things change with this virus. For this reason, we will not gather as a community of worshipers in the sanctuary, but we will gather together through Zoom. We will call this "Zoom Worship". We will be sending out a link for us to download Zoom with instructions on how Zoom works. We will do a short test on Saturday at 6 pm with instruction and how we will handle this new way of worship! Our outreach has such a strong passion to provide for the homeless and family that are in need; however, we will close outreach and respond to emergencies only. All of these decisions were made so that we as a church will not be subject to exposure and we will not put those that are in need to exposure. Thank you for understand and praying.
My theme Scripture for these times... So do not fear, for I am with you; do not be dismayed, for I am your God. I will strengthen you and help you; I will uphold you with my righteous right hand. . . . Isaiah 41:10 (NIV)
Keep Connected! Stay safe everyone,
Kahu Douglas Wooten
Additional notes:
*This post will be updated as often as new information comes in!
*Tithing/Offering: At this time we will be accepting tithing through our online giving – Givlia or by mail @ 766 North King Street Honolulu, Hi 96817. Givila page on our website: Givlia (Online Giving).
*Finally, please remember that our church's website has a "Request Prayer" section on the "Ministries" tab at the top of the home webpage where you can submit your prayer request or a praise acknowledgment that can either be public or private. Request Prayer page on our website: Request Prayer.