Tickets are available! Request tickets 24 hours a day using our online form.
You may also call 808.845.0908, or visit the church office, from 8am-12n, Monday-Friday.

Volunteers may sign up at kaumakapili@yahoo.com.
All are welcome to join the experience.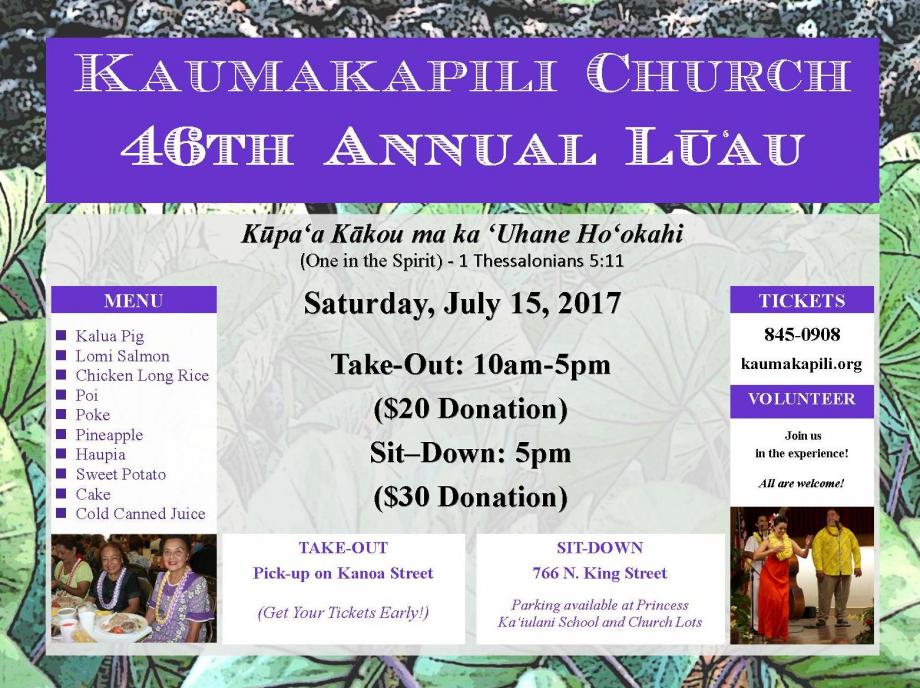 45th Annual Sit-Down Squid Luau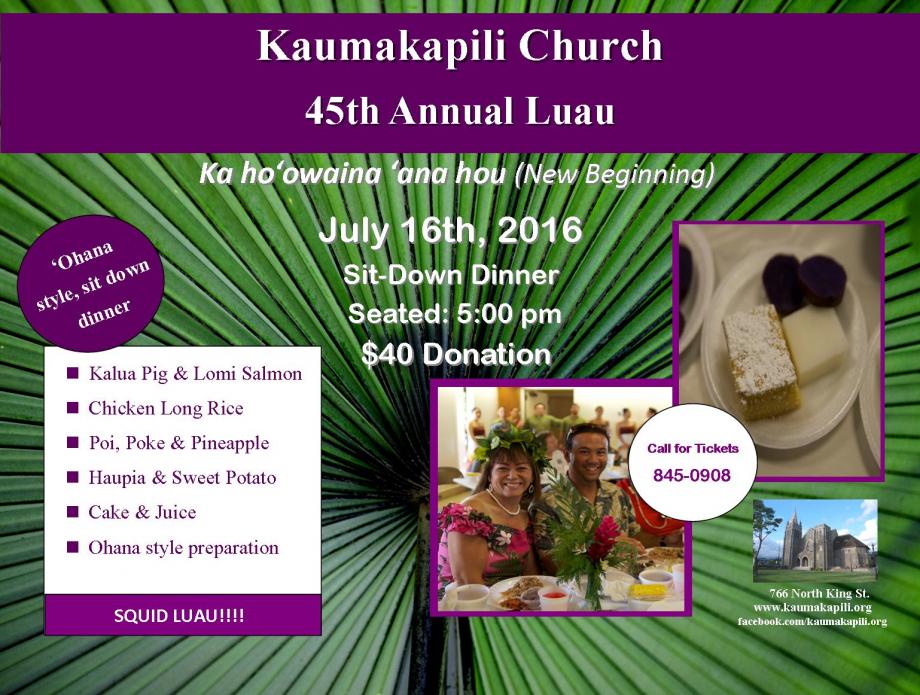 Mahalo to all who joined us for our 45th Annual Squid Luau!! To celebrate this event we served a sit down dinner instead of take out.

The Luau was prepared with many loving hands and with the aloha of all of our 'ohana and friends. If you would like to help volunteer next year email us at kaumakapili@yahoo.com.



Annual Luau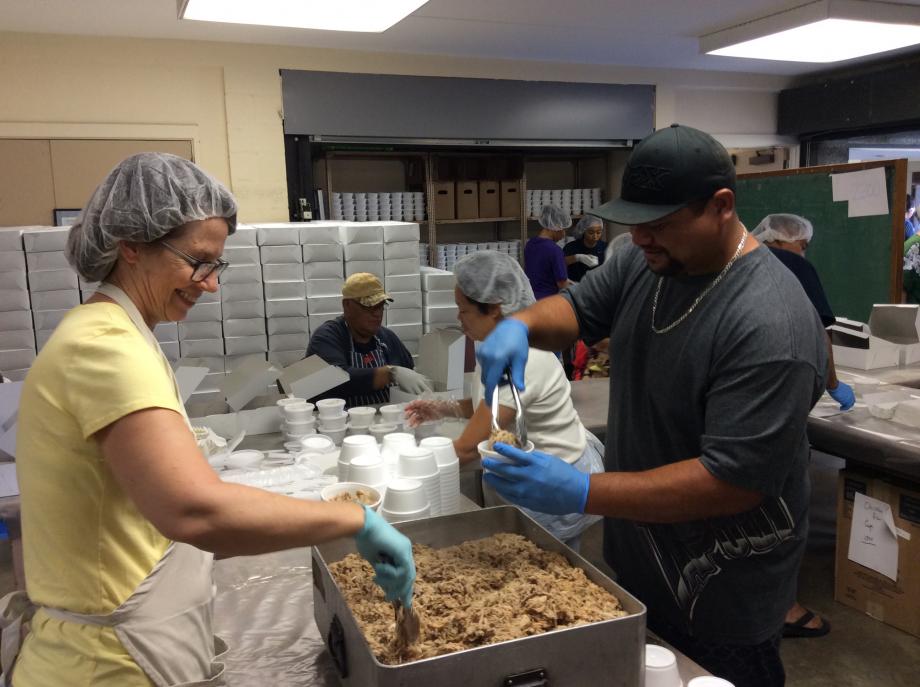 Mahalo nui to all the friends and 'ohana that helped with last year's Luau.
Our annual luau fundraiser benefits Kaumakapili Church so that we can further serve the community spiritually and through our outreach efforts and programs.
Kaumakapili Church's annual luau has been featured in Hawaii magazine, Honolulu magazine, in the Honolulu Advertiser, Honolulu Star Bulletin, Honolulu Star-Advertiser, and on local television stations. Our authentic luau is consistently heralded as "the best value" in authentic Hawaiian luau food and experience. Painstaking preparations by church members and families make the food quality unbeatable. We appreciate all the 'ohana who make this possible each year.

If you would like to see some of the photos from past luaus, check out our photo page.