Aunty Nani Tribute, Music Director Emeritus
"There is a time for everything, and a season for every
activity under heaven:"
Ecclesiastes 3:1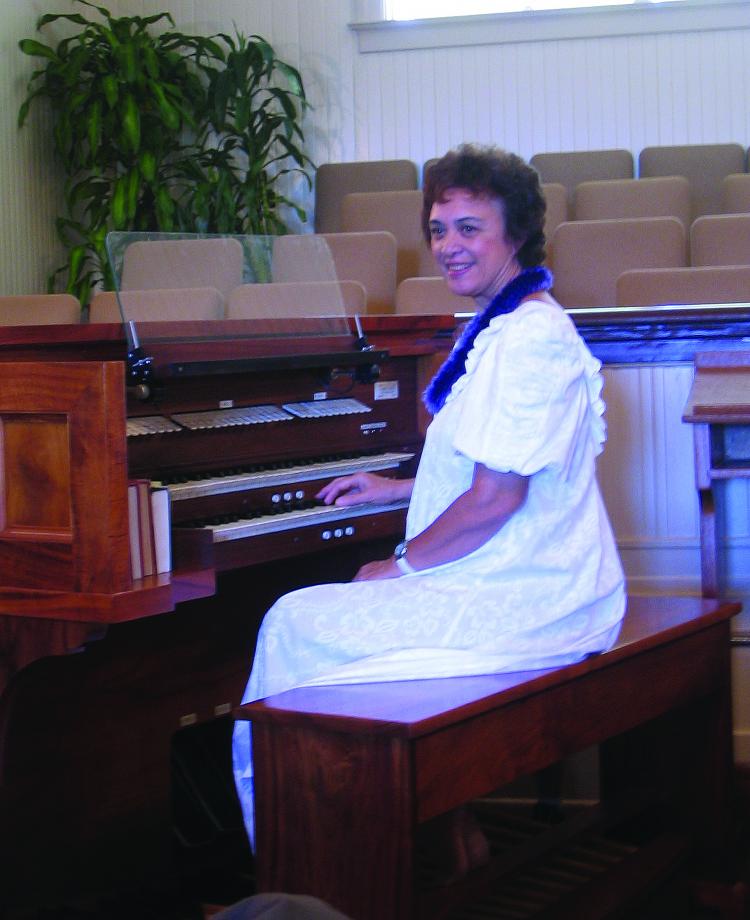 On July 28, 2014, during our 10:30 a.m. worship service, our church recognized Aunty Nani for her 25 years of faithful service as our Choir Director/Organist "Kaumakapili Style."
We selected Ecclesiastes 3:1 "There is a time for everything, and a season for every activity under heaven" for the story format as we say mahalo to Aunty for her "time and season" with us. Pictures are posted below on our church's website.
Also, various groups of the church presented Aunty Nani with lei's of mahalo during the Special Presentation time. We shared our mahalo with Aunty before church and after church in Hale Kamika where all were welcomed to a "light" health lunch.
Again, please join us as we continue to say "mahalo" to a special person that we love and that has given so much, not only to our church, but to so many out there.
Kahu Richard Kawaiokalani Puninani

Kamanu
Tribute, 2004-2015


Saturday, March 28th Kaumakapili Church hosted a luau mahalo dinner to show our gratitude to Kahu Richard Kamanu for his dedicated service to Kaumakapili Church.

Kahu Richard Kamanu was "called" by the Kaumakapili members and began his ministry with us on April 1, 2004 and ended his ministry April 5th, 2015. Kahu Kamanu is a 1975 graduate of the Kamehameha Schools, received his Bachelors of Arts Degree from Olivet College, Olivet Michigan, in 1979 and his Master of Divinity Degree from the Chicago Theological Seminary, Chicago, Illinois in 1982. Kahu Kamanu served as an Associate Minister of Kaumakapili Church from 1982 to 1984. He then served as Kahu of Hauula Congregational Church, Hauula, Oahu from 1984 to 1990. Following his eight year ministry with the people of Hauula Congregational Church, he was called to pastor at the Kapaa First Hawaiian Church, Kapaa, Kauai from 1990 to 2004, before taking his position at Kaumakapili in April of 2004. Kahu Kamanu is also a gifted preacher, teacher, and musician.

Mahalo Kahu Kamanu!